The name of distinction given to the individuals who are engaging in the cooperative enterprise of perpetually learning, continuously up-leveling their life and committed to experiencing Whole-Self-Acceptance must be acknowledged by the appropriateness of what they're doing. We distinguish these individuals who have come together in this shared objective as The Collective. No one left out who wants the claim their Grandeur.
The Collective are individuals who are choosing to live a meaningful and substantive life governed by Self-Honoring-Choices. It renders the release of familial and societal conditioning that has kept one from knowing fulfillment, understanding their value, learning their Real Truth and living a life with Real Power.
These photos are from our (me and some of those above) travel to Ecuador and Africa. While there, we provided a system for clean drinking water, educational necessities, classes, toys and the communication they matter. Giving to others and knowing it benefits their life adds joy to my Way-Of-Being and makes my heart happy. How is your heart feeling?
I have always been inclined to give to those I know and individuals who are seemingly without shelter. NOW, I contribute time and resources to people living in different parts of the world to advance their experience of living.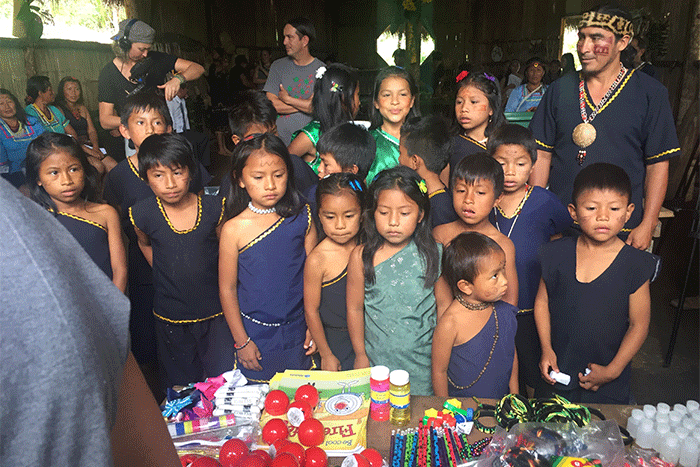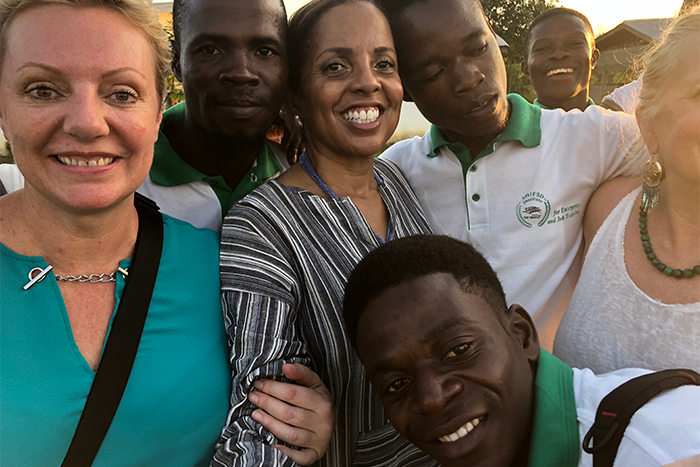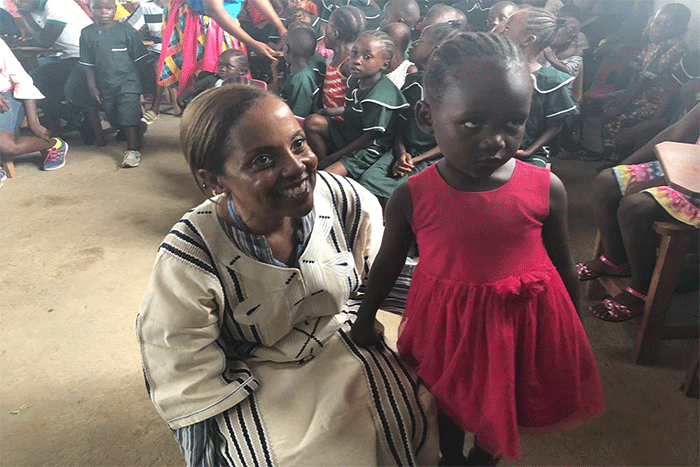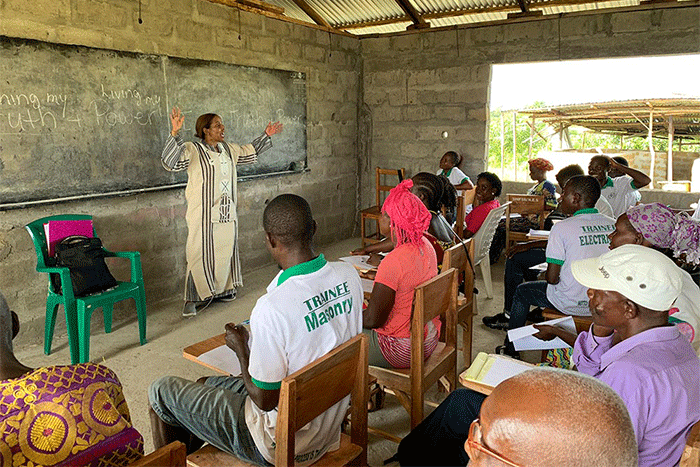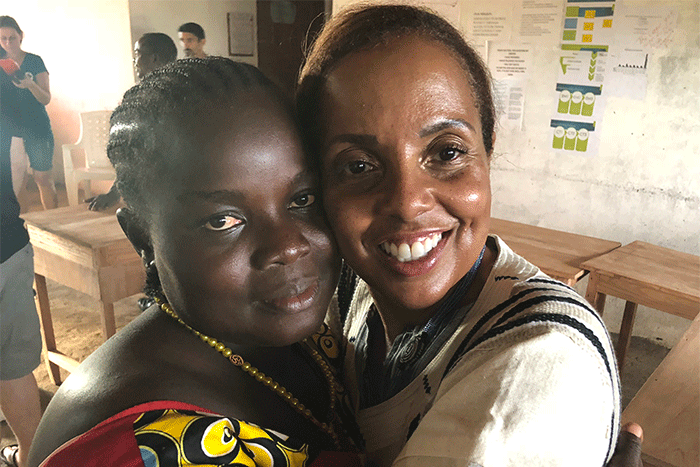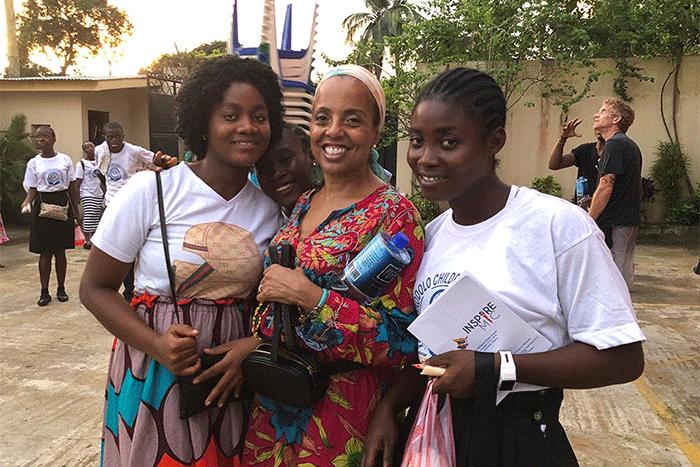 "The Foundation you give to when you really want to make a difference in the life of another."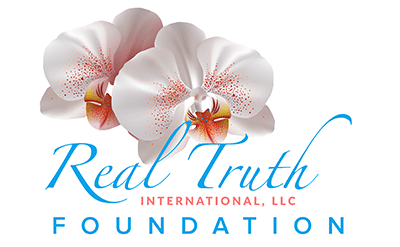 We have concern for and help to improve the welfare and happiness of others. We contribute to the alleviation of suffering for people. By definition we are humanitarians and it's part of our DNA.
From the inception of Real Truth International™, LLC we knew there would be an independent hand of our organization which would focus primarily on giving dollars to support the dreams of another. 1 + 1 + 1 + 1 until we make a global beneficial impact, for the purpose of elevating YOU and others throughout the world.
Real Truth: The Foundation™ is here to make a quantum leap in the life of as many people as our resources allow. Our BIG DREAM is mammoth and requires tremendous funding.
The BIG DREAM is to alleviate marginalization, miseducation, silence, moral erosion and woeful ignorance.
We replace those systemic conditionings with the real nature of being human; having Self-Knowledge and Awareness, making Self-Honoring Choices and doing what's possible to make life better for another.
One day, I came to the understanding that every experience, each thought, moment-to-moment choices; the whole of life, MATTERS! It all matters, YOU matter, who YOU are matters! How you show up in life, matters, It really all MATTERS!
With that understanding, I became Aware that the reason for my life/living at this time is to be a beneficial presence on the planet, for the good of humanity.
Awareness gave Vision to see the good that can happen in the world when YOU know your Real Truth and Power™.
Now, that I know my Real Truth, I am a woman who must give until we touch your life and the life of at least 111 million people.
Everywhere I've been, wherever I may go, all we desire is, to be a beneficial presence for good on the planet.
Our scholarships are created to change your life, the life of the recipient, future generations within that family and continues the Ripple effect exponentially. Scholarships will be used for education, housing, expanding or starting a business and more. Whatever is necessary to provide a quantum leap in the recipient's life.
We want to have such a beneficial impact that the entirety of their life is lived with Whole-Life-Acceptance, Self-Honoring Choices, the Knowingness …. You Matter!
As we gift these scholarships one-by-one, we are creating a world of individuals living their Real Truth and Power™ while being a beneficial presence of good in the world.
I was honored to receive the very 1st Real Truth International™ Scholarship. This scholarship transformed my life and allowed me to work toward my dreams. I am grateful beyond words for the opportunity I was given.
Before the scholarship, there was an ache within me to accomplish something more, specifically my Master's Degree. Being a single mom I wanted to give my son the best of me and provide him with all the opportunities I didn't have.
Prior to having my degree, I was working for the local school district and living check-to-check. The dreams I had of finishing school seemed out of reach. My son was encouraging and kept asking me when I was going back to school. He wanted to see me walk across that stage as much as I did, and I was never able to get ahead enough financially to go back. My fear was for him to be filling out his college application and asking, "Mom why didn't you….?" The ruling thought going through my mind was not wanting to disappoint my biggest fan.
A day I will never forget was after I received the scholarship …. we were driving from work and I told him, "We will have to get on a homework schedule together because I am going to be in school now too". I was so proud to be able to tell him that our dreams are coming true that I burst into tears when I saw his elated emotions.
I walked across the stage on June 1, 2019. As I looked in the audience I saw my family but most importantly, my son. I could see the pride and love on each of their faces. This was indeed a life-changing event. My son now says, "I can't wait to walk across the USC stage and make you cry." He now knows it's a possibility for him.
Post my degree, I am pursuing the field of Law and Justice. I've made great strides in my career and thankful for that amazing support that was a major stepping stone towards the future I had always dreamed of.
Thank you,
DM Gray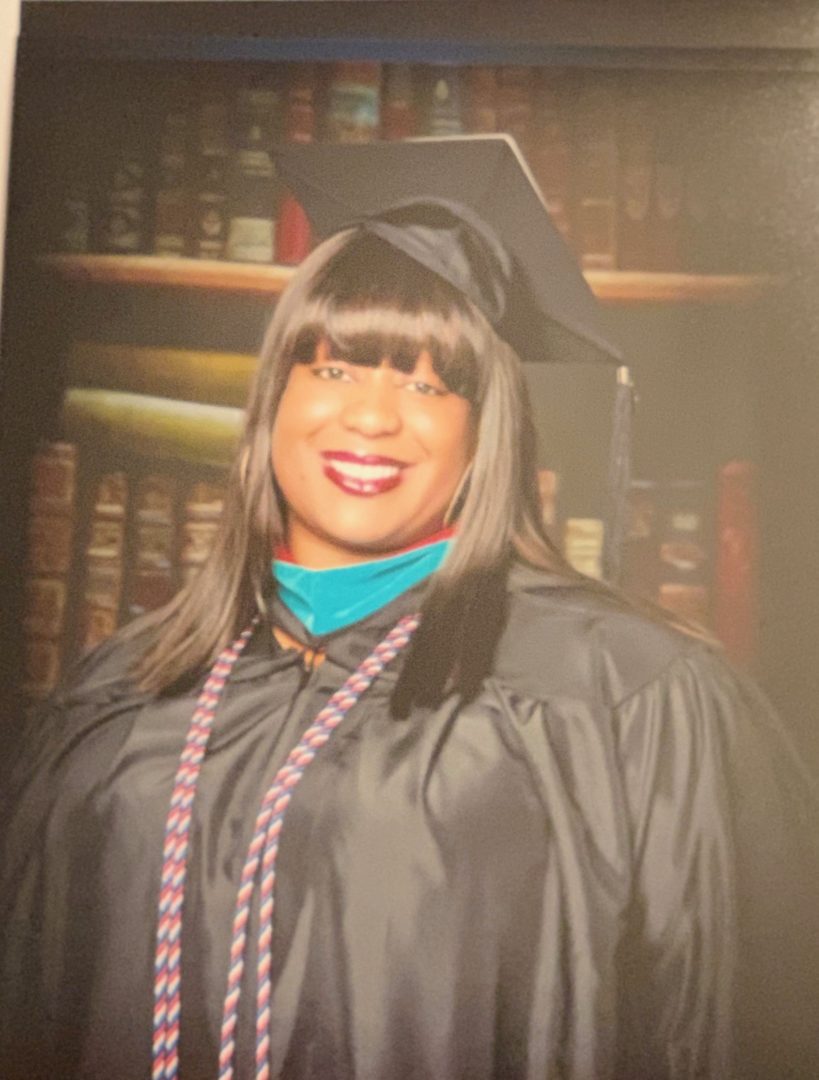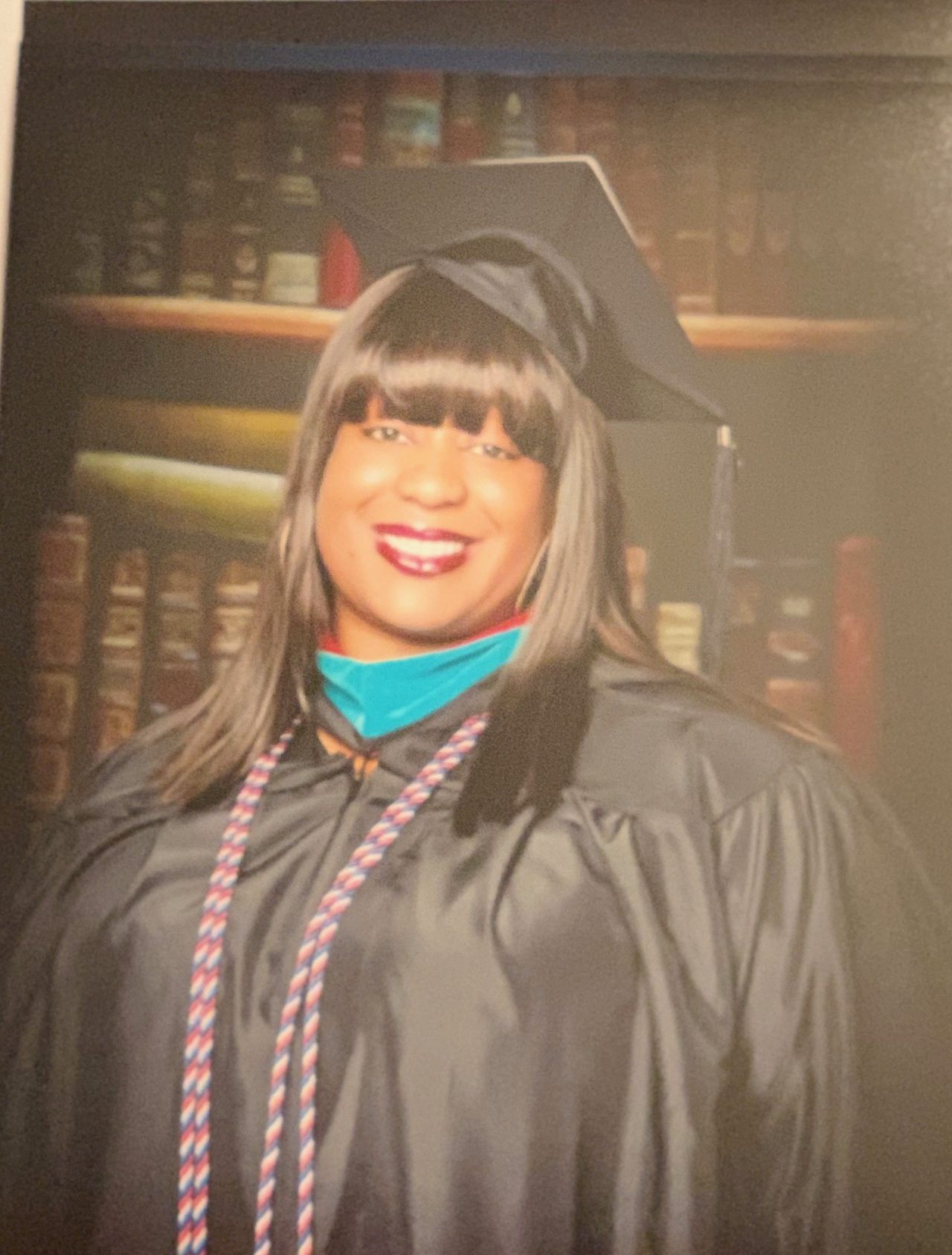 Year one and we've given one scholarship. It feels so good to see the life of another individual change by being a beneficial presence for good.
"Being a Mother-To-Another benefits the giver and the receiver; the giver expands in love, the recipient forever knows they matter."