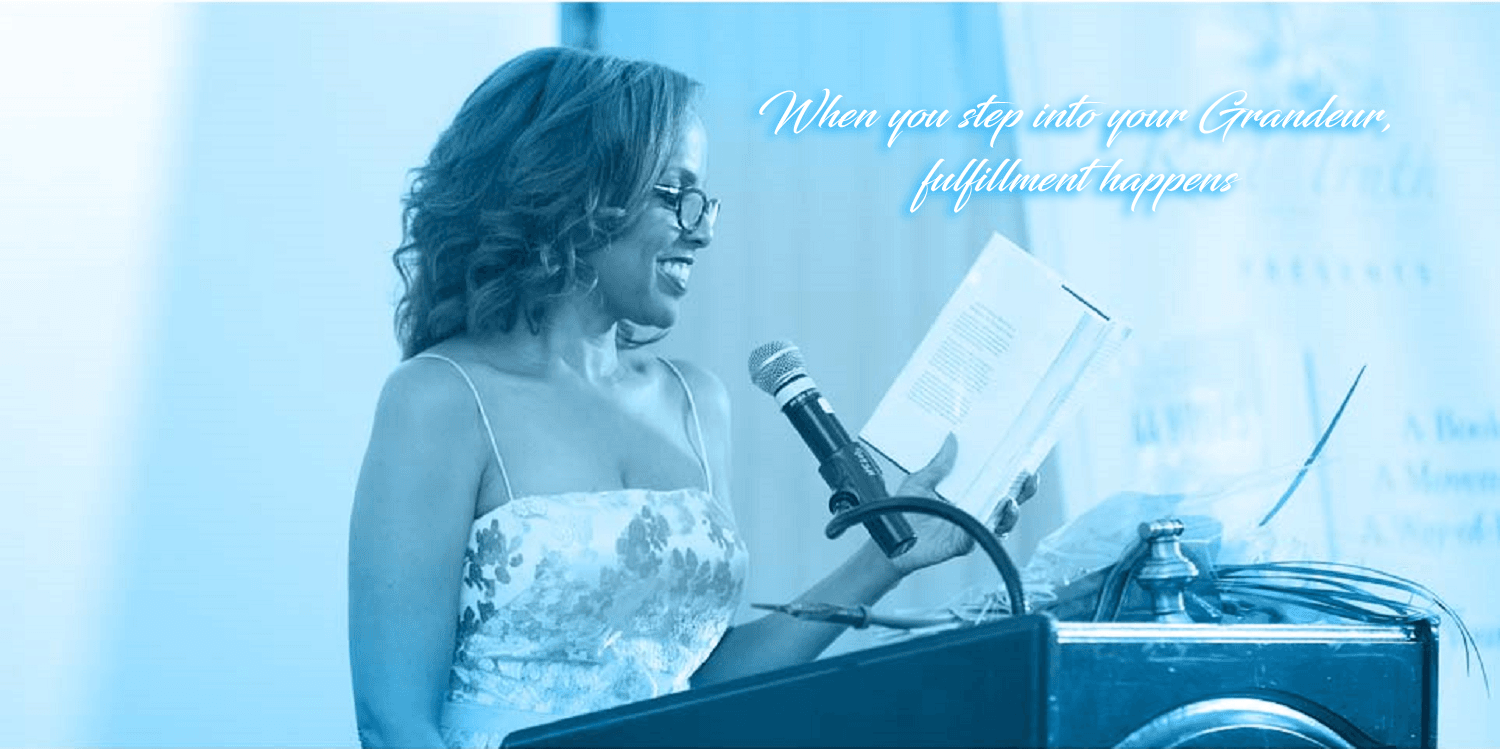 A STEP INTO THE GRANDEUR-OF-YOU
THE RELATIONSHIP SERIES
"When you learn, teach. When you get, give."
Maya Angelou
A STEP INTO THE GRANDEUR-OF-YOU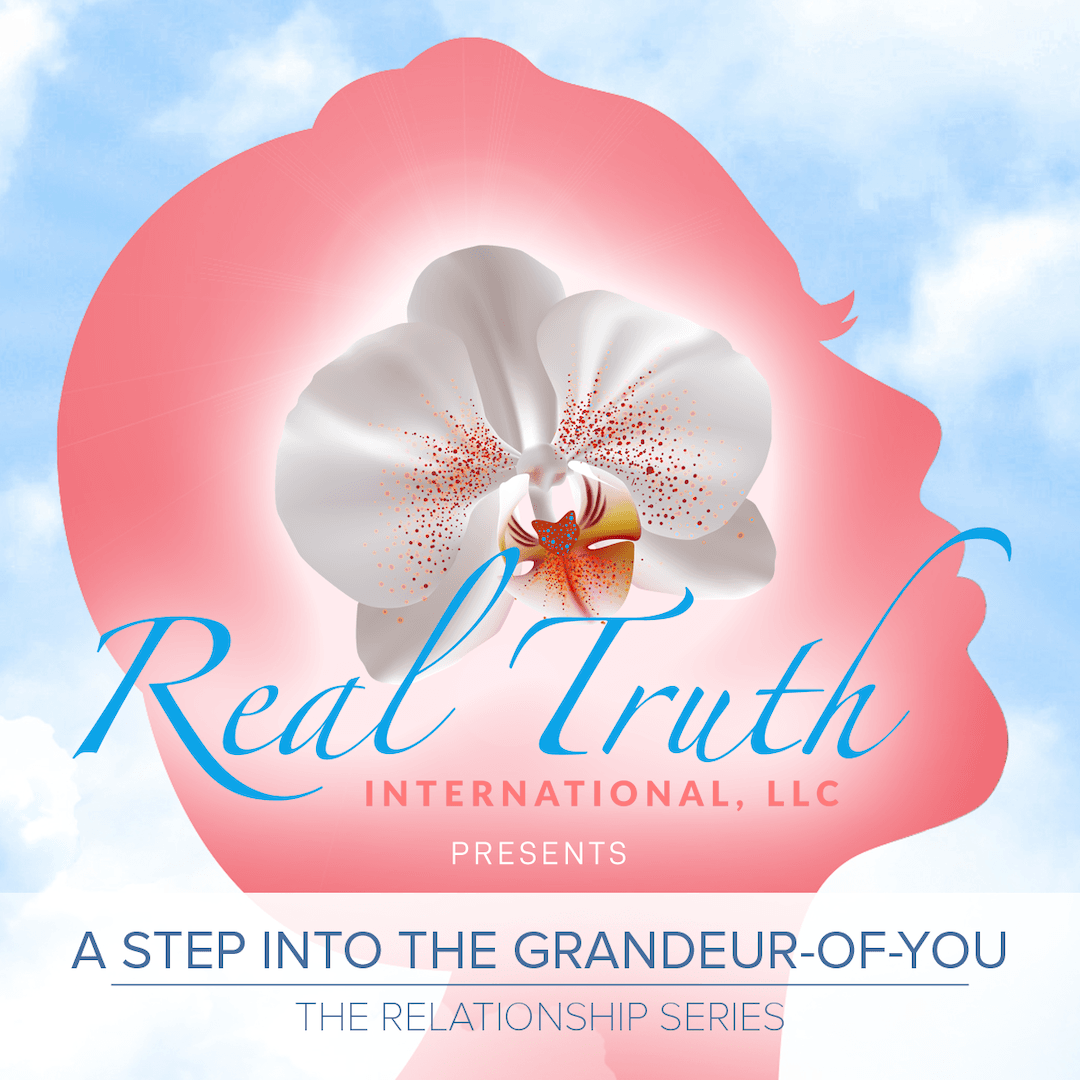 There's nothing more important than your mental and emotional well-being.
Peace-of-mind is a byproduct of Stepping Into Your Grandeur.
When you step into the Grandeur-of-You, you begin living the Grandeur-of-Self which means understanding your real Value, knowing you matter without subjugation and having Whole-Self-Acceptance that is void of shame and regret.
When you step into the Grandeur-of-You, the thoughts, feelings and actions that have kept you from being all you can be are diminished.
Living the Grandeur-of-You means….
Experiencing all things, each pain and all that has held you back means you have the key to the lock, the mental and emotional programming that has kept you from fulfillment, Whole-Self-Acceptance, Inner-Peace and making Self-Honoring Choices.
Being the person, who others admire, respect and emulate based upon who you are not what you have.
Having a better relationship with yourself and having discernment for every person in your life.
Being more mindful of how you use your time and who you give your time to.
Feeling a sense of wholeness; you're no longer trying to keep all the secrets.
Learning your Real Truth and choosing to live with Power.
Living beyond familial and societal systemic conditioning.
A more honest and intimate relationship with yourself.
Seeing each day YOU matter!
YES! Live the Grandeur-of-You!
THIS IS YOUR TIME
COURSE STARTS AUTUMN 2021
Yes! It's really your time to know yourself better than you ever have before.
It's your time to expand your mental paradigm by stepping into the Grandeur-of-You which means you learn your Real Truth and Power. And, when you do your thinking is perpetually up-leveled. You begin to embody self-awareness that did not exist before, you embody Inner-Peace, your life becomes more meaningful, thoughts of inadequacies and shame diminish and a sense of Power takes root within you and you will certainly see, know and experience yourself differently. Enroll now, in this superlative life-enriching program:
A Step Into the Grandeur-of-You: The Relationship Series
This is your time to step into the Grandeur-of-You.
When the doors open, you will be among other like-minded people (The Collective), individuals that have the courage and desire to know themselves better, to learn what's absolutely necessary about their life, to create meaningful living that is highlighted by Whole-Self-Acceptance, anchored in profound Love, knowledge and understanding. As you are participating in A Step Into the Grandeur-of-You: The Relationship Series, you will expand your thinking, gain the knowledge and practices to be the person who; from your core, feels proud of yourself. You will learn the might of Self-Honoring Choices and experience a life that will be acknowledged by the magnificence of living a life of Real Truth and Power because you stepped into the Grandeur-of-You.

This is YOUR TIME

Step into the GRANDEUR-OF-YOU
The first 44 people to register for the course will receive a personalized, signed copy of 44 Hours & 21 Minutes; A Woman's Truth & Power along with a personalized note from author RaShawn-Renée.
It's for
you
because you're a person who desires to live a life of Whole-Self-Acceptance and
you
know that
you
don't need to wait any longer to step into the Grandeur-of-
You
and live a meaningful life. It's for
you
because
you
choose to diminish negative self-talk and to stop blaming others for the life you're not living and to release shame and regret. It's for
you
because
you
know it's your time to live a valuable and substantive life.
It's for you because
You choose to have a superlative relationship with yourself, your spouse, partner, lover, family and friends.
You are a leader who needs to access more of your Power.
You are a person who is willing to learn more about yourself.
You choose to stop the critical and judgmental self-talk.
You are ready to live a successful inner and outer life.
You have chosen not to stay conditioned as you are.
You have chosen to no longer be marginalized.
You have the courage to change and grow.
You know there's more self-love available.
Because you have the courage to allow your life to perpetually up-level, this is your time to release the scars that you carry from all hurt, pain, trauma and conditioning and move into the Grandeur-of-Self.
Yes! This is your time.
It's Necessary To Step into the Grandeur‑of‑You
When you're ready to live a Wholly-Fulfilling-Life, a life that makes you smile as you awake, a life that you can say: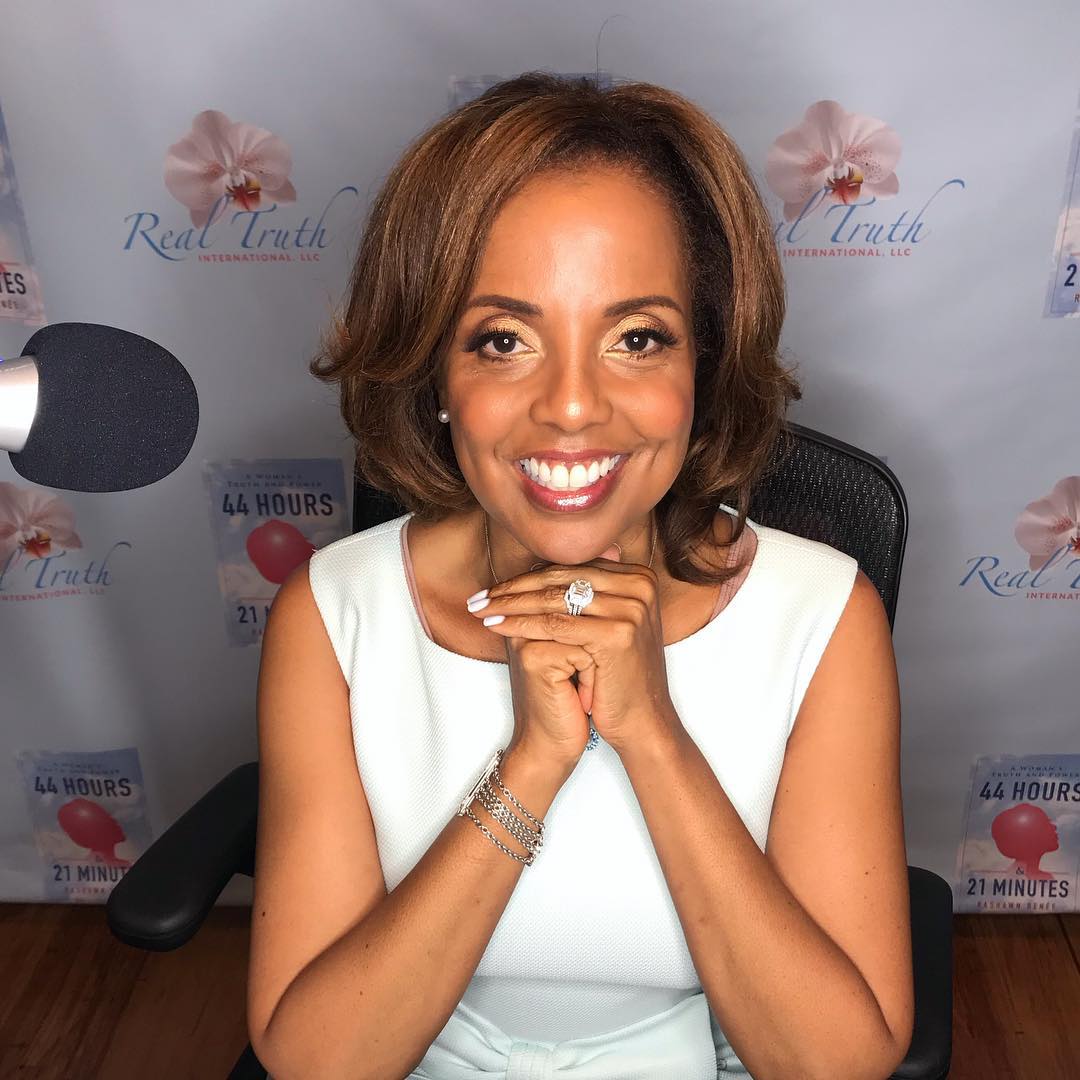 Yes! Peace and joy are constants in my life
Yes! I no longer carry shame and regret
Yes! I choose an extraordinary life
Yes! I know my value
Yes! I love who I am
Yes! I love my life
Yes!
I Really Matter!
You are ready to have that life! So, it's necessary to step into the Grandeur-of-You and learn to release the familial and societal conditioning that doesn't support you nor the life you're ready to live.
Before I lived a Wholly-Fulfilling-Life, I lived a life that was measured by outward successes. Yet my inner life was in a state of flux, fear, confusion, indecision, need and survival. I believed life had more to offer. I would often think; what am I missing, why don't I ever feel content or have fulfillment? No amount of success at work, shopping, spa days or sharing time with family and friends would completely satisfy that which I yearned for.
Then, a life-defining experience occurred over the course of approximately 44 Hours & 21 Minutes. It was during that time, I gained my Power and became abundantly clear; the life I was living, the life I truly desired and the life I was told would make me happy didn't align.
I was propelled to embark upon a fact-finding mission through education, experiential learning and the excavation of my life. I needed to understand, develop and implore the solution to create a meaningful, substantive, fulfilling life.
My current life is (and has been for many years) a byproduct of the discoveries and The Solution to creating a life that encompasses all that's necessary to live the Grandeur-of-Self which produces a Wholly-Fulfilling-Life.
You no longer have to sense that there is more within you, you no longer have to feel emotionally disconnected, you no longer have to wait for the next something (program) and hope it will benefit you. This is your time. This is the program.
It's Time For You to Join
A Step Into the Grandeur-of-You: The Relationship Series
Others share about their experience with A Step Into the Grandeur-of-You: The Relationship Series and working with RaShawn-Renée….
2021 is a New Year and a new me.
2020 gave me the gift of taking the A Step Into the Grandeur-of-You course.
I now start my day with a smile on my face knowing that I matter, I make Self-Honoring Choices and I have a deeper love for myself. I take the time to make Self-Honoring Choices and I speak truth to it. I communicate with others instead of being quiet and stand tall in it!
I needed this and I am so pleased and will continue on with it because I continue to grow and learn from it.
Thank you RaShawn-Renée, thank you!
Hello! Happy New Year!
I read a quote yesterday that said, "New Year, same me, but I am going to love her more than ever." And that resonated with me, especially after participating in this course.
I learned quickly that this work is absolutely necessary for stepping into my grandeur and living the life I desire. I am able to see my own worth and value and am more confident in making Self-Honoring Choices than ever before.
I am now able to look myself in the eyes and tell myself that I matter and actually believe in the words I am saying. I feel better equipped to take on life and pursue my goals with the tools this course provided. I can't express enough how life-changing this work is.
Thank you, Real Truth International
One thing that is benefitting me and I am implementing in my life in 2021 is 'pause and rest.'
During the course, I gained tremendous insight into myself and my patterns. Creating the 21-day processes by applying these insights led me to see just how important pausing and resting are for my sacred health and well-being.
It is causing a revolution in my consciousness and body.
Thank you Real Truth Team and fellow participants.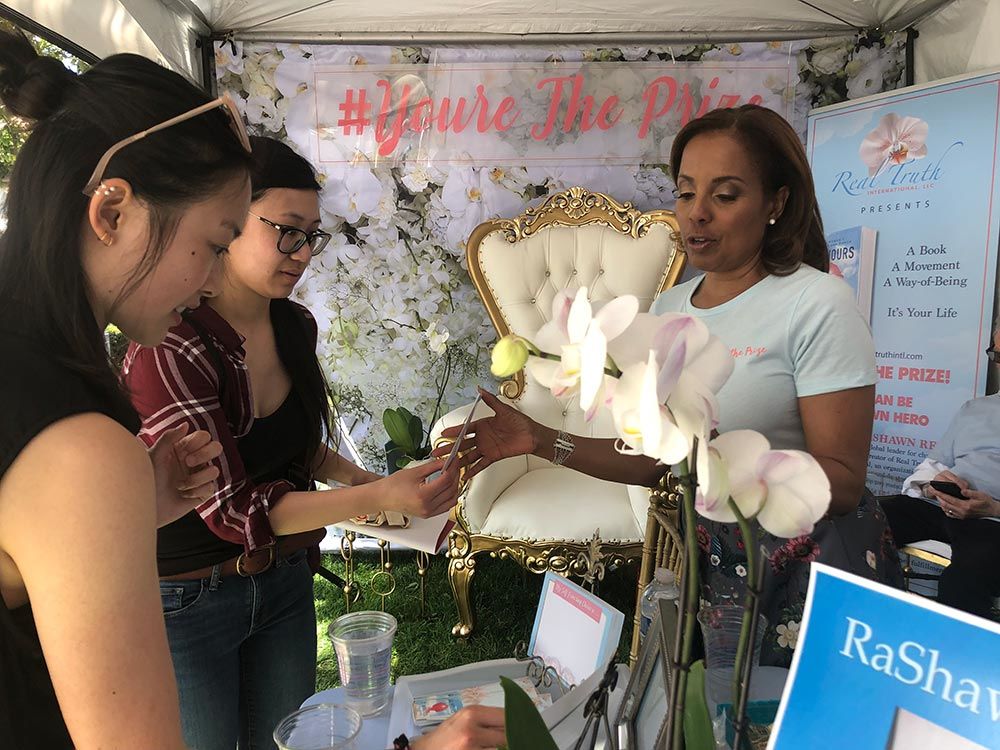 We have a global mission of influencing 111 Million people which is slightly less than 3% of the female population. Once we meet our mission, exponential expansion of Self-Knowledge occurs and Real Truth and Power then becomes a part of the global vernacular (meaning no more woeful ignorance) and life becomes meaningful and fulfilling.
It's time for you to live a Wholly-Fulfilling-Life and step into the Grandeur-of-You!