Real Talk with RaShawn-Renée
& Christyna Nagwash
Christyna Giles Washington and RaShawn-Renée have a Real Talk conversation about going from a good life to a life of grandeur and how putting yourself in the driver's seat of your life is the position you always want to be in. The question is asked; why doesn't anyone ever teach that being magnificent is a learned behavior? Christyna says, "You can be big and be grand when you really learn to honor yourself". This is a Real Talk conversation that you don't want to miss…. listen now!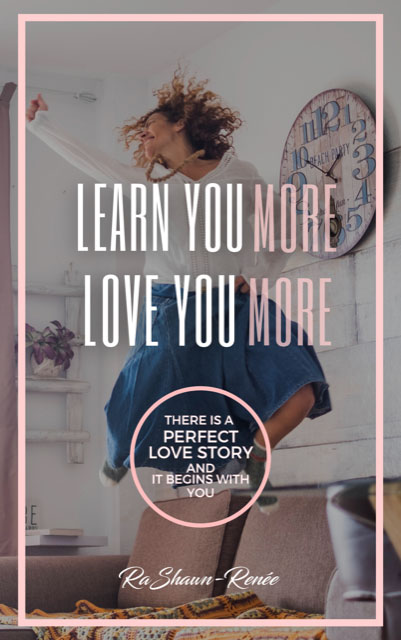 Learn You More, Love You More eBook
Really the perfect Love story begins with You. This spectacular eBook communicates with Love…. who you are and who You can be. Get it now!
Fill out the form below and get your copy now!
Remember to use the eBook to benefit your life. The first section will nurture you through self-talk while learning how to accept and learn you more.
Use the second section to connect with those you care about and love so that you can have more dynamic relationships and learn to love and honor yourself more.
This beautiful 44-page eBook is a gift that perpetually gives ~ use it wisely and continue to learn more about you and love you more.
Christyna talks about Real Truth International
Self-Honoring Choices are tattooed across my heart (metaphorically). I didn't even know what a Self-Honoring Choice was until being in a classroom with RaShawn-Renée. She has definitely changed my life and empowered me to be all that I've always wanted to be yet, I thought it was too grand; now I know it isn't. If you want to be more of you, then I recommend you engage and learn with her in any way you can.